Workshop Curriculum -3hrs. 50 mins of tutorial.
Available in days

days after you enroll

Manly Cove - Into the Light - Rosette Succulent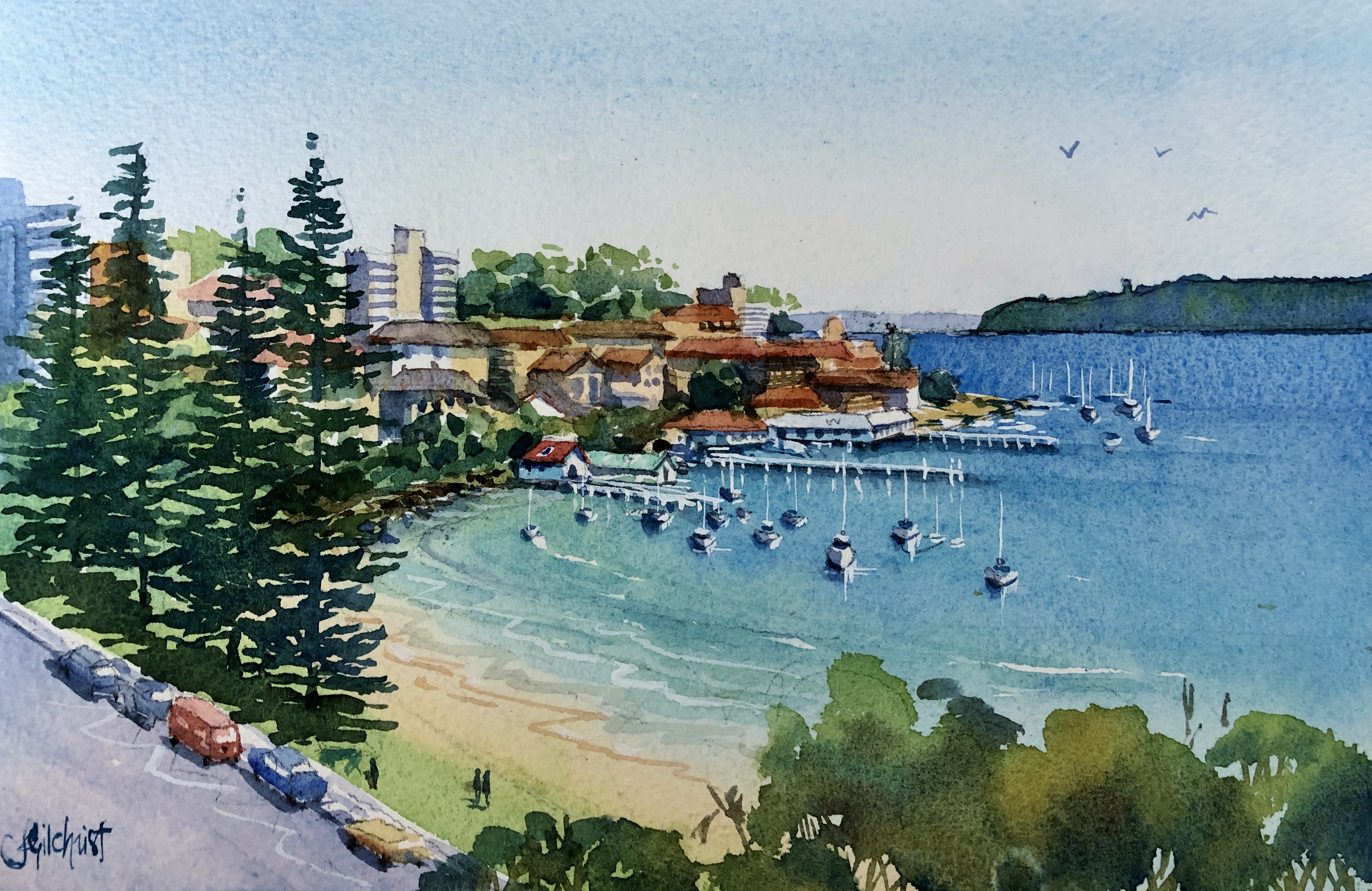 A fun, fresh view over the Sydney seaside suburb and tourist mecca, MANLY. This painting will challenge you to simplify and suggest, rather than labour over fine details. The fresh blues and greens, contrast with the warm golds and browns of the rooftops, to create a vibrant and interesting scene that you can recreate over again, using various locations.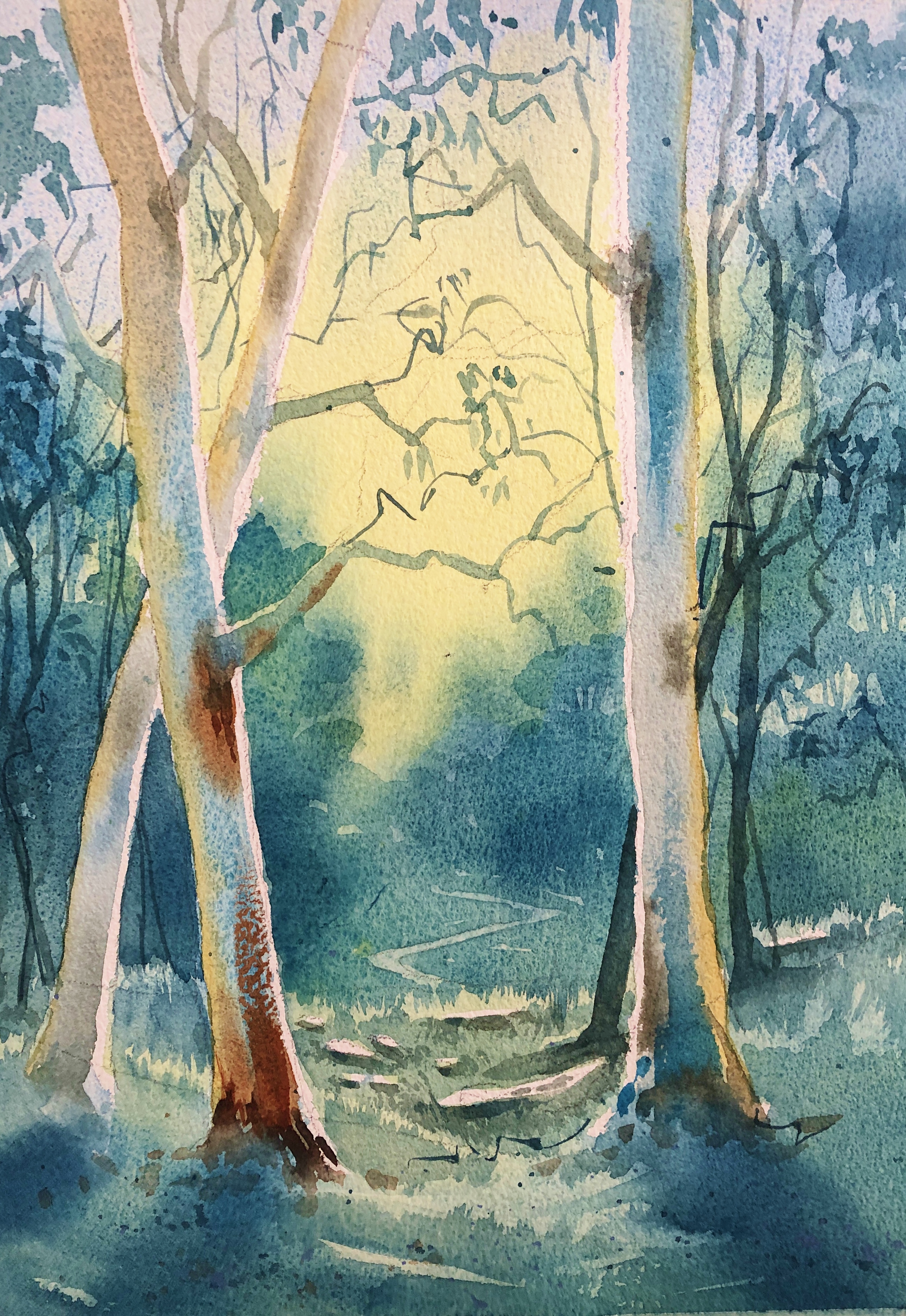 A delicious imaginary landscape, with a little trail through towering gums, leading into the light and to...who knows where? The eye wanders through this picture, and so does the mind, but ultimately rests on the gorgeous gumtrees in the foreground. Learn how to let watercolour Do It's Thing, soft edges and hard, strong or light....and to loosen up a bit!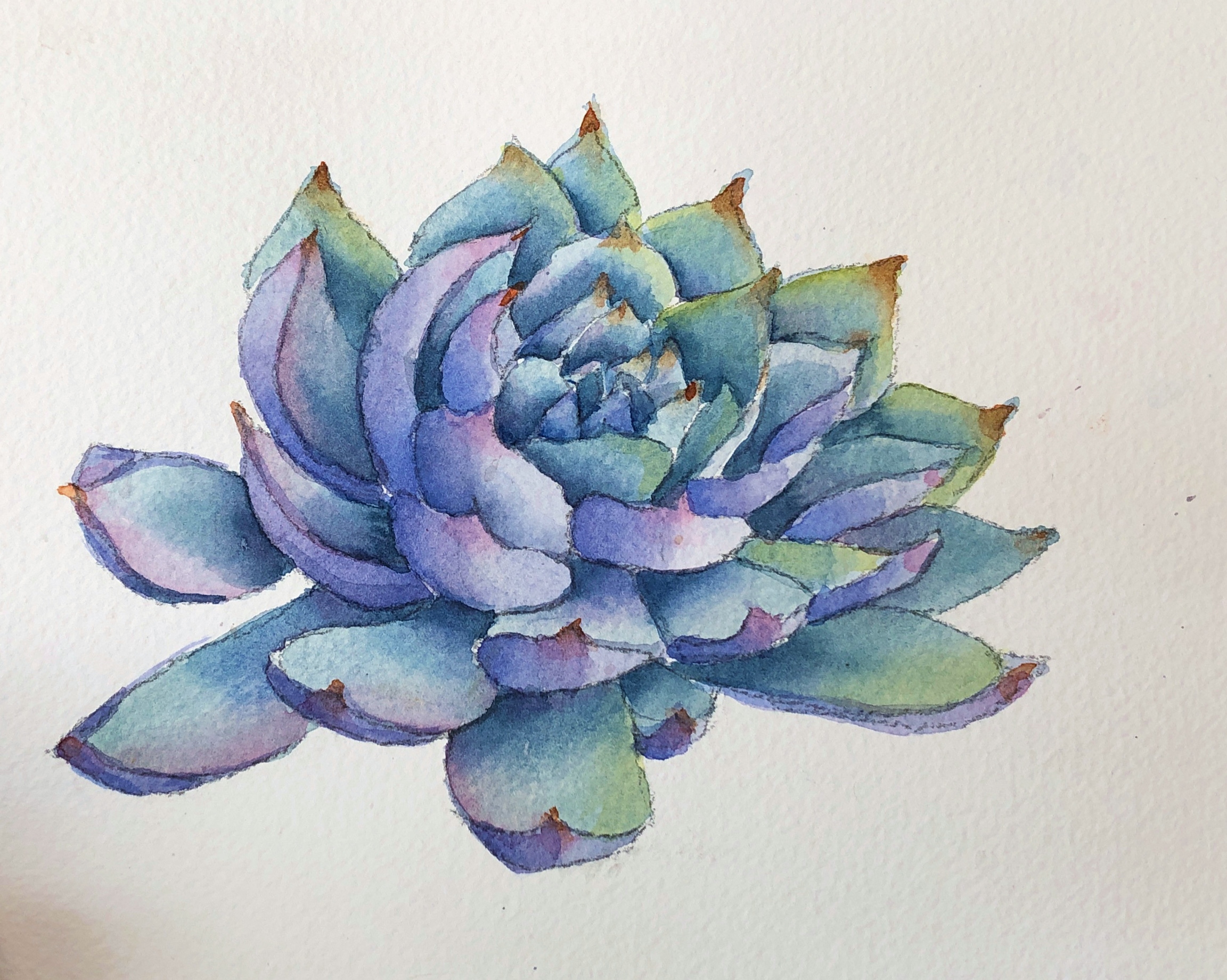 And a bit of a change, lose the loose, and get more precise with this illustrative botanical of a spearmint and mauve succulent from my garden. Tones and soft edges are they key here, a wonderful learning painting, and something you can adapt to other succulents to create some divine decor!
3 paintings
Intermediate Level
(not absolute beginner)
THIS WORKSHOP PROVIDES 8-10 HOURS OF PAINTING and 3hrs 50 mins of fully video demonstrated tutorials.
No Time limits
No expiry dates
Equipment listed at the start of each tutorial.


WANT MORE EXPERIENCE?
WANT SOME PAINTING IDEAS?
WANT TO PRACTICE YOUR SKILLS?
Want to be Challenged while being guided?
Other products you might also enjoy:
If you are a self taught painter, or wondering why you're not progressing, or frustrated with simply copying.....
I teach students to paint whatever they want without copying, guessing, or trial and error, with my skill building courses.
You won't believe what you don't know.
You can start wherever you want.
Check your inbox to confirm your subscription