Available in days

days after you enroll

Welcome to Workshops - #3 - Medium Level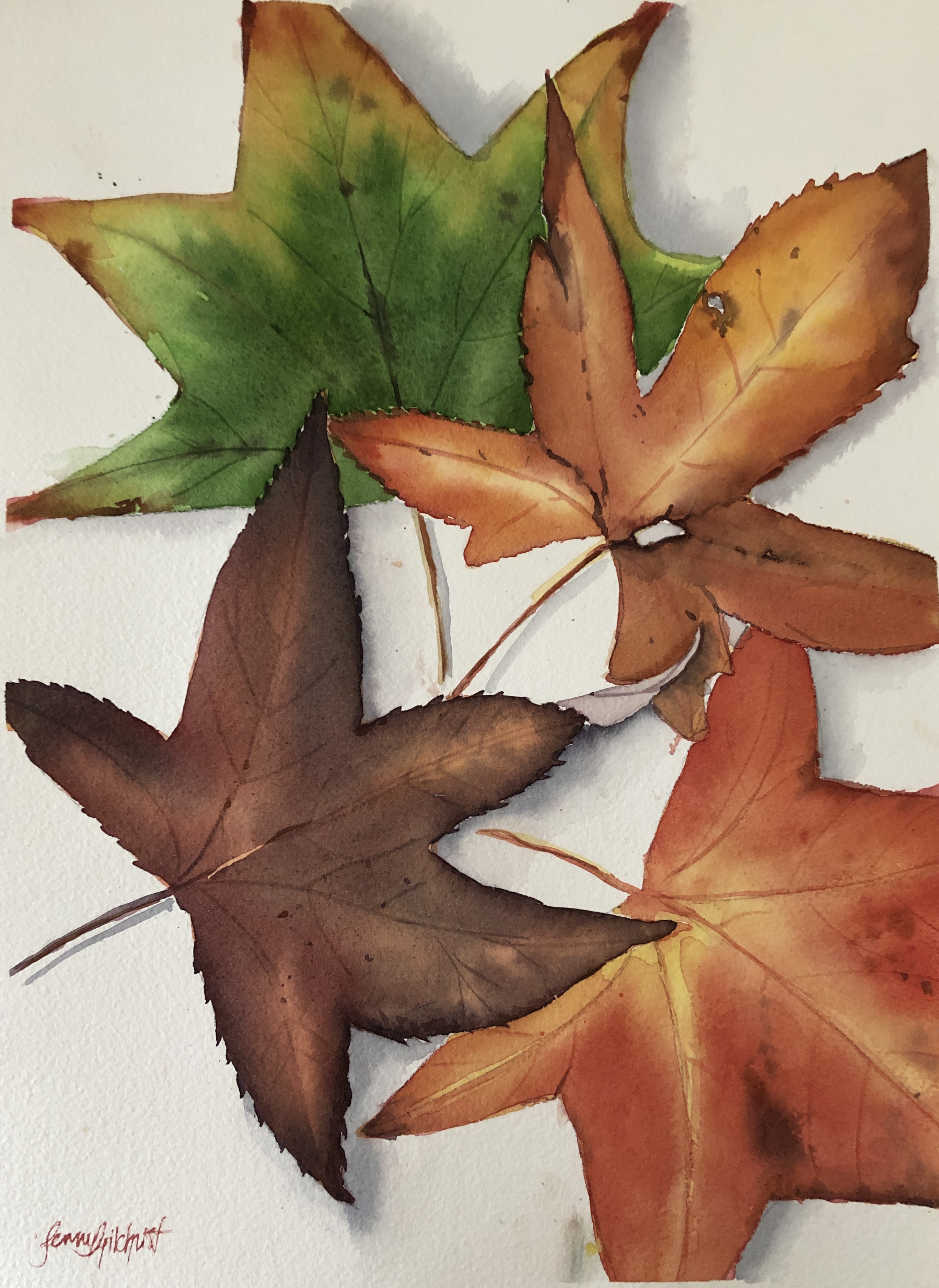 Such a lovely compilation of natural colours in a botanical style painting, using all the tools in your watercolour toolkit, layers and wet into wet and observation of colour and nuance. Learning to see the colour under the main colour is the trick in this painting, and I'll take you through it step by step.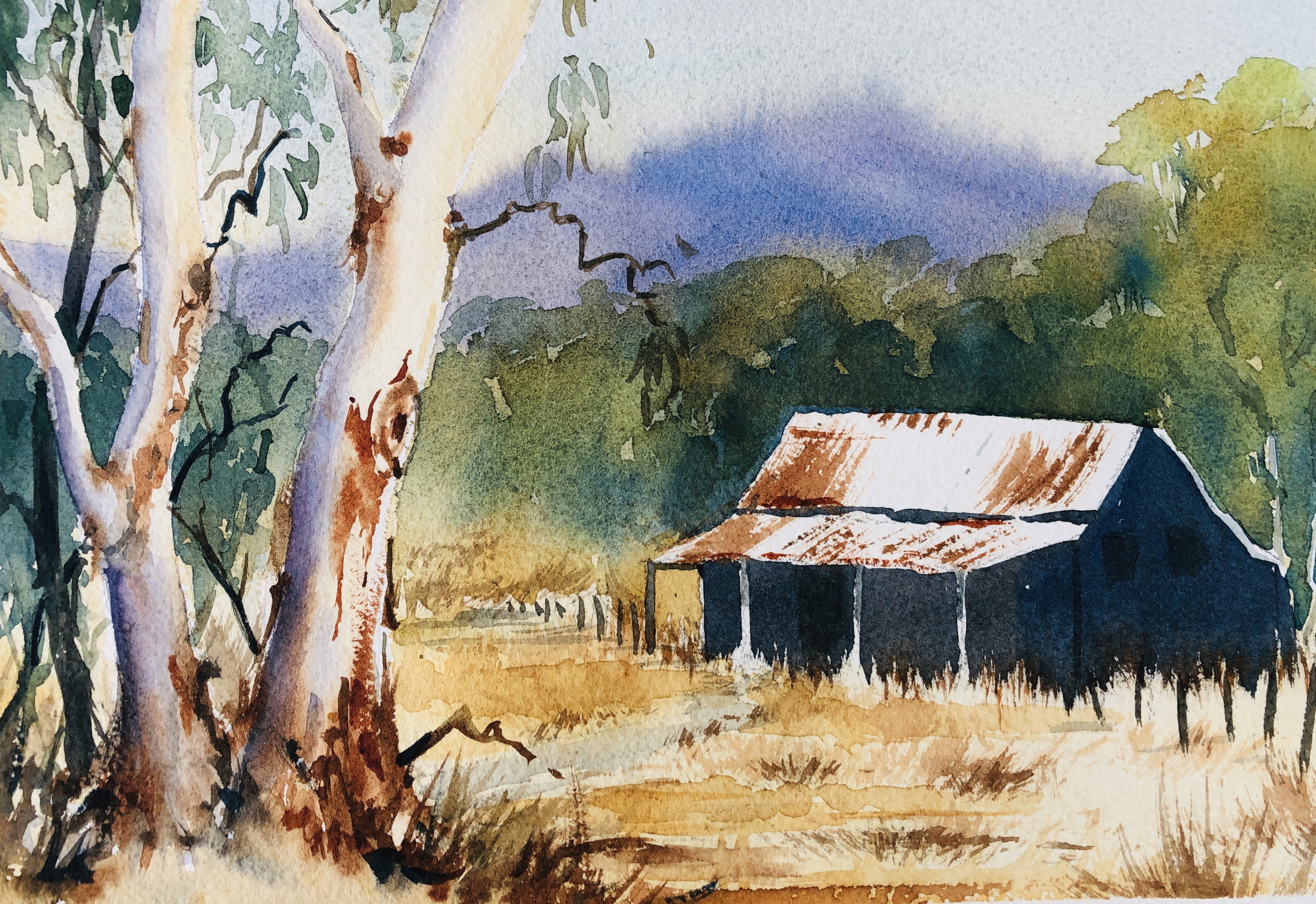 Grab your camera and go on a road trip...this is what you see, little ramshackle sheds, post and rail, overgrown fields, gum trees and blue hills. Paint this evocative picture of an Aussie Bush Shack and learn how to contrast light against dark, in this very easy to adapt landscape which you'll use over and over again.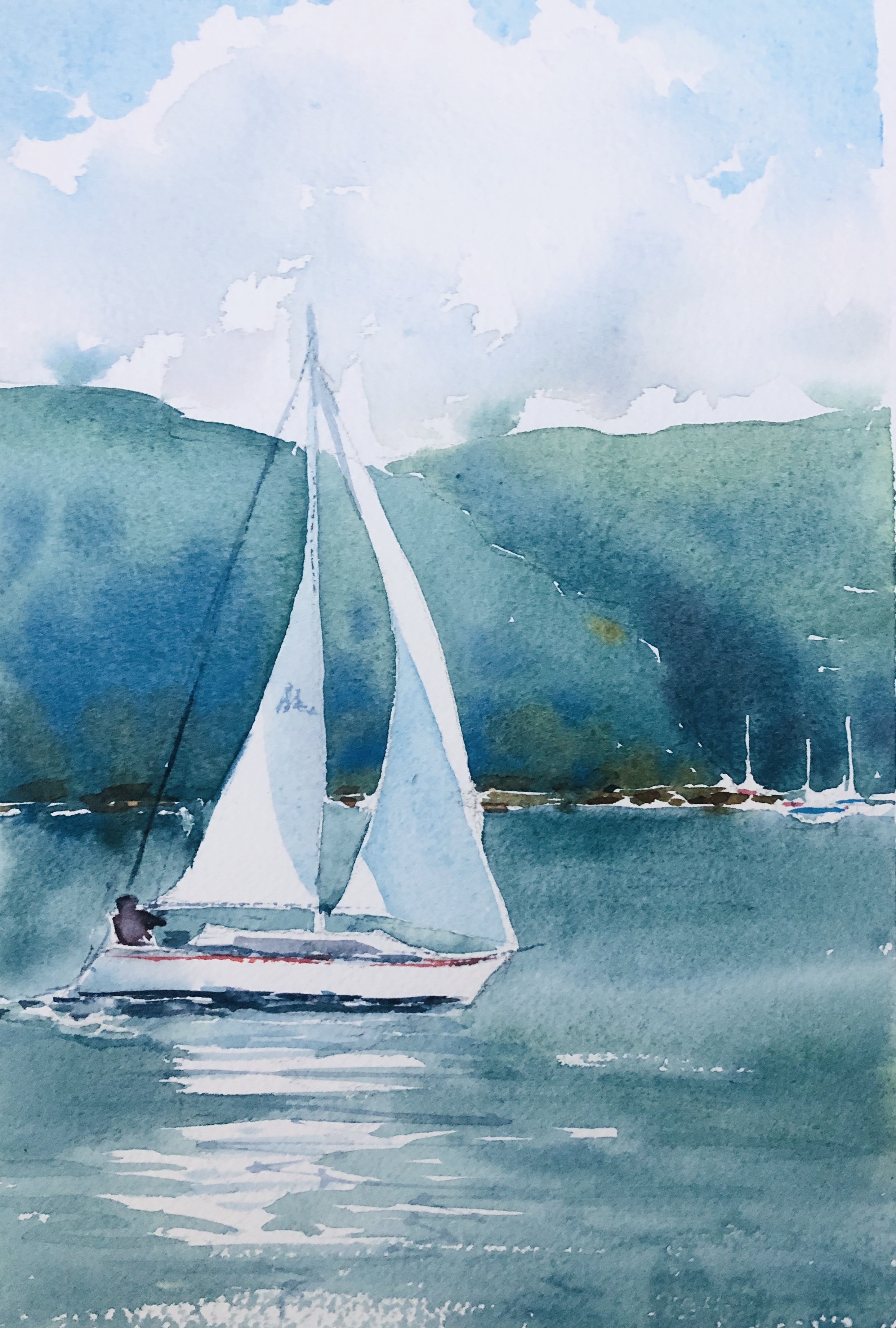 A standout with my students who LOVE to paint it. Enough that it just had to go into the workshop group. Fresh, breezy, cool...you'll love to concentrate on leaving the white for the sail, it's reflections, and the water froth. Pittwater is a beautiful body of water in Sydney's north, enjoy sailing on Pittwater - or change the hills and make it anywhere you like!
3 great paintings
Pre Intermediate / Medium Level.
(not absolute beginner)
THIS WORKSHOP PROVIDES 8-9 HOURS OF PAINTING and 4.5 hours of video in these fully demonstrated tutorials.
Unlimited access.
Equipment listed at the start of each tutorial.
All equipment and colours described - you can use what you have, basic palette of blues, browns, reds and yellows, or follow my suggestions.
No strange equipment or odd colours required!
WANT MORE EXPERIENCE?
WANT SOME PAINTING IDEAS?
WANT TO PRACTICE YOUR SKILLS?
You wanted Workshops....here they are.
Featured Products
Whether you're after simple watercolour workshops, or want the a FULL course teaching you how to paint in watercolour....You'll find them here.
I teach students to paint whatever they want without copying, guessing, or trial and error, with my skill building courses.
You won't believe what you don't know.